Virtuozzo (Linux) series
1. How to login to Virtuozzo Power Panel (VZPP)
1) Before you can login to Virtuozzo Power Panel (VZPP), you must first open an internet browser window, and go to https://<IPaddress>:4643 (which we've already done). The IP address you use is the one provided to you by your web hosting provider.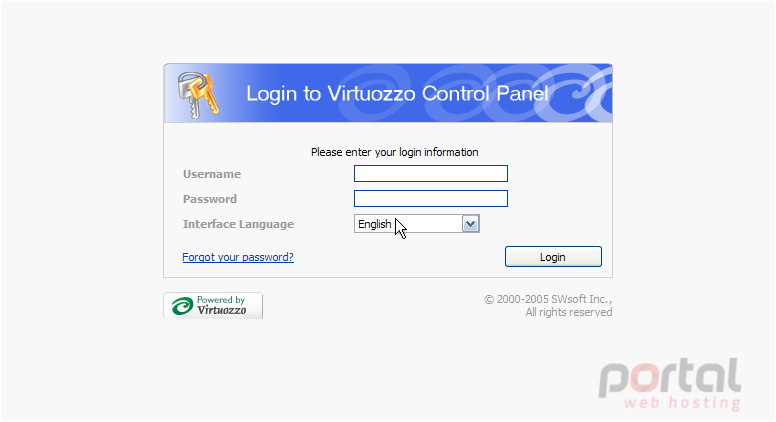 2) To login to your VZPP, simply enter "root" as your username here.

3) Then enter your password here.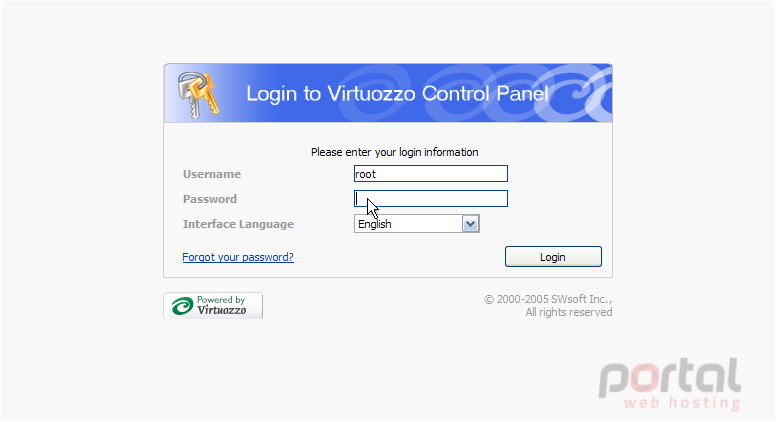 4) You can choose a different language, which will result in your Power Panel screens all being translated into the language of your choice.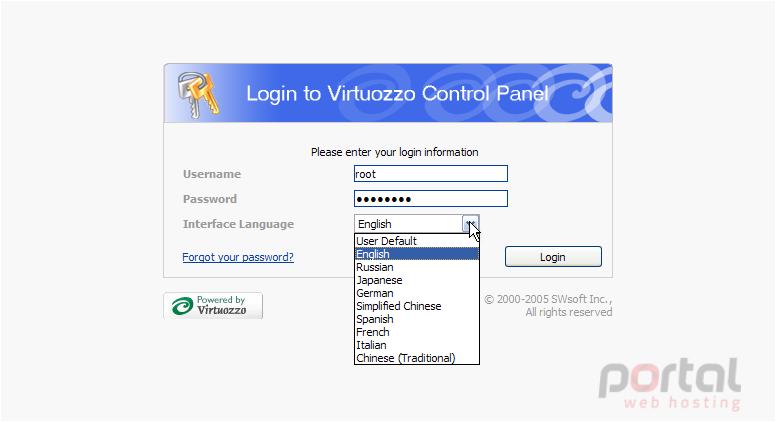 5) Click Login when ready.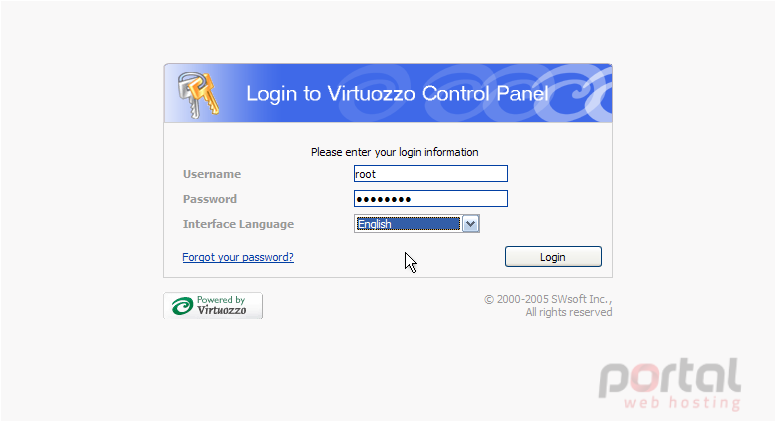 That's it! You're now logged in to VZPP, and can begin managing your VPS.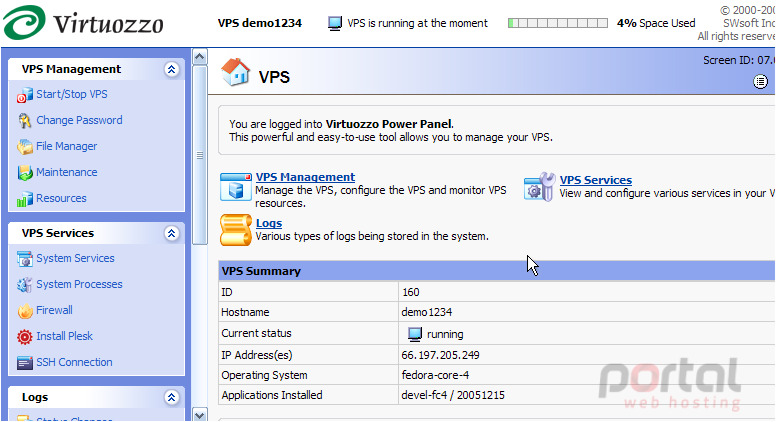 Now let's log out.....
6) To logout of VZPP, click the Sign Out link in the left sidebar.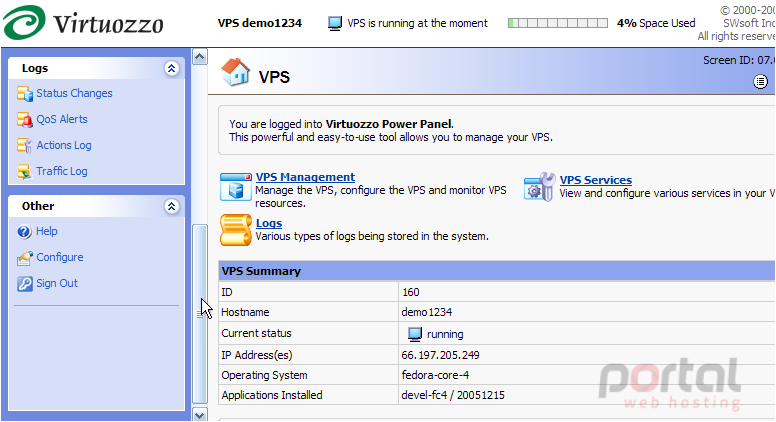 This is the end of the tutorial. Be sure to check out the other Virtuozzo Power Panel tutorials to learn how to manage your VPS!